Schweikert, Hill, Foster Host Virtual Roundtable to Support Local Entrepreneurs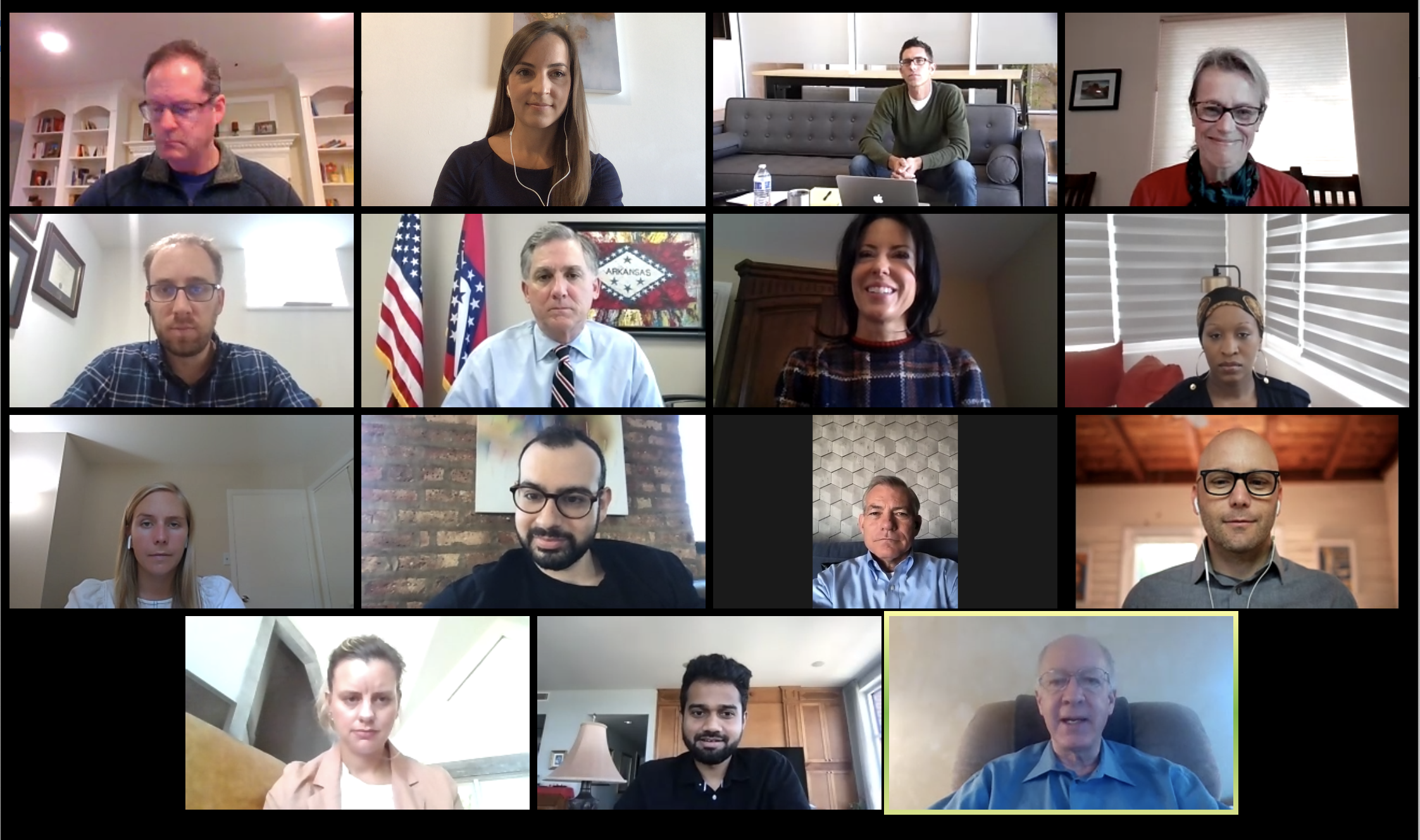 WASHINGTON, DC - Today, Rep. David Schweikert (AZ-06), along with Reps. French Hill (AR-02) and Bill Foster (IL-11), co-chairs of the House Entrepreneurship Caucus, hosted a virtual roundtable with local entrepreneurs. Over Zoom, the representatives heard about the impact of COVID-19 on new and small businesses, identified pressure points and areas of vulnerability on business owners, and discussed potential policy options to address the needs of startups and "mom and pop" businesses.

"Small businesses have always been, and will continue to be, an integral part of our communities. It was a pleasure to hear from other entrepreneurs across the country who utilized the Paycheck Protection Program, and from our very own, Lori Anna Harrison, Founder and President of DLP Marketing in Scottsdale, about how the program helped her Arizona business," said Rep. Schweikert. "I appreciate each of the entrepreneurs who took time to join us to discuss their experiences working through COVID19. I am hopeful Congress will re-open the remaining funds available in the Paycheck Protection Program account to help ensure any business on the brink of closing can be supported through these unprecedented times."

"Thank you to Congressman Schweikert for inviting me to join today's roundtable and share the story of my company, DLP Marketing. As a member of the entrepreneurial community in Arizona, I look forward to continuing today's conversation on ways Congress can work to support small businesses like mine, especially during these times," said Lori Anna Harrison, from Scottsdale. 

"Startups are crucial to our economy's ability to keep hardworking Arkansans employed and recover from the COVID-19 pandemic," said Rep. Hill. "The coronavirus poses a threat to thousands of startups and local businesses. While programs like the Paycheck Protection Program and the Federal Reserve's Main Street Lending Facility have been a helpful lifeline, Congress needs to ensure we are promoting policies that further innovation, job creation and economic growth. I enjoyed hearing from small businesses across the country and look forward to working with my fellow Entrepreneurship Caucus members to find bipartisan solutions."

"Thank you Representative Hill for your efforts to support innovators like me. My company, BOND.AI, is a human-centered artificial intelligence platform that helps banks understand user behavior and nudge customers towards improved financial health. As a former community banker and former president of the Little Rock Chamber of Commerce, Representative Hill understands what targeted investments are needed to keep local businesses on Main Street afloat," said Uday Akkaraju, from Little Rock. 
"As someone who knows what it takes to launch and sustain a business, I know that the COVID-19 pandemic has been especially difficult for small businesses in Illinois and all across our nation," said Rep. Foster. "We have a lot of work to do to reverse the economic damage this crisis has unleashed on entrepreneurs and we need to pursue additional relief measures that will help businesses stay open, keep their workers employed, and resume growth once this crisis has passed. I'm committed to working with my colleagues to find common sense, bipartisan solutions that will benefit our communities."  

"The biggest challenge in pre-COVID and post-COVID business is the lack of public-private partnership opportunities. Economic development practices haven't changed for generations. And today, with fewer businesses thriving in local markets it's more obvious than ever a new approach is necessary. Government is not built for innovative thinking and that is exactly what business owners do on a daily basis. They survive by doing what it takes and this is where innovation is born. They think about how to solve their customer problems with forecasting and sweat equity. If that works for businesses then it should be what the government recognizes as the secret sauce to economic development opportunities. In short, if local entrepreneurs produce revenue, then ask, 'what can we do to facilitate their ability to continue'. COVID has been an opportunity for business to pivot and survive. I'm grateful the Federal government quickly put into place the PPP program and the SBA supported their 504 and 7a loan programs. The future is now open to more innovation because we've never been through a time like this before in our history," said Jimi Allen, from Aurora.
###