For Immediate Release: September 14, 2022
Rep. Schweikert Contact: Preston Mizell
WASHINGTON D.C. – Congressman Schweikert issued the following statement after the House unanimously passed his bill, H.R. 5650, to rename the post office in Fountain Hills, AZ as the Dr. C.T. Wright Post Office Building.
"The legacy of Dr. C.T. Wright is one that should never be forgotten. With the House passage of my bill, we are one step closer to seeing his passion for family, faith, and freedom immortalized in our community. After decades of dedication to human rights and education, Dr. C.T. Wright's contributions to Arizona are unparalleled. I look forward to seeing this important piece of legislation advance in the Senate."
Background:
This legislation would dedicate a United States Postal Office in Dr. C.T. Wright's honor, for his distinguished achievements and contributions to countless Arizona communities.

Dr. C.T. Wright graduated with a B.S. from Fort Valley State University before earning his M.A. from Clark Atlanta University and his PhD from Boston University. As both a teacher and administrator, Dr. Wright was passionate educator, bringing his expertise to many of the country's historically black colleges. In the years following his time teaching, Dr. Wright shifted his focus more broadly to help with human rights. He was the founder of Light of Hope Institute. For the last 21 years of his life, Dr. Wright was a resident of Arizona. As a figurehead in the local community, he served in several capacities, including Chairman of the Arizona Board of Executive Clemency; member of the Fountain Hills Unified School District Governing Board; President of the Fountain Hills Kiwanis Club; and President of the Arizona African Society.

This legislation is cosponsored by all members of the Arizona Congressional House Delegation: Reps. Tom O'Halleran (AZ-01), Ann Kirkpatrick (AZ-02), Raúl Grijalva (AZ-03), Paul A. Gosar, D.D.S. (AZ-04), Andy Biggs (AZ-05), Ruben Gallego (AZ-07), Debbie Lesko (AZ-08) and Greg Stanton (AZ-09).

To read the full text of the bill, click HERE.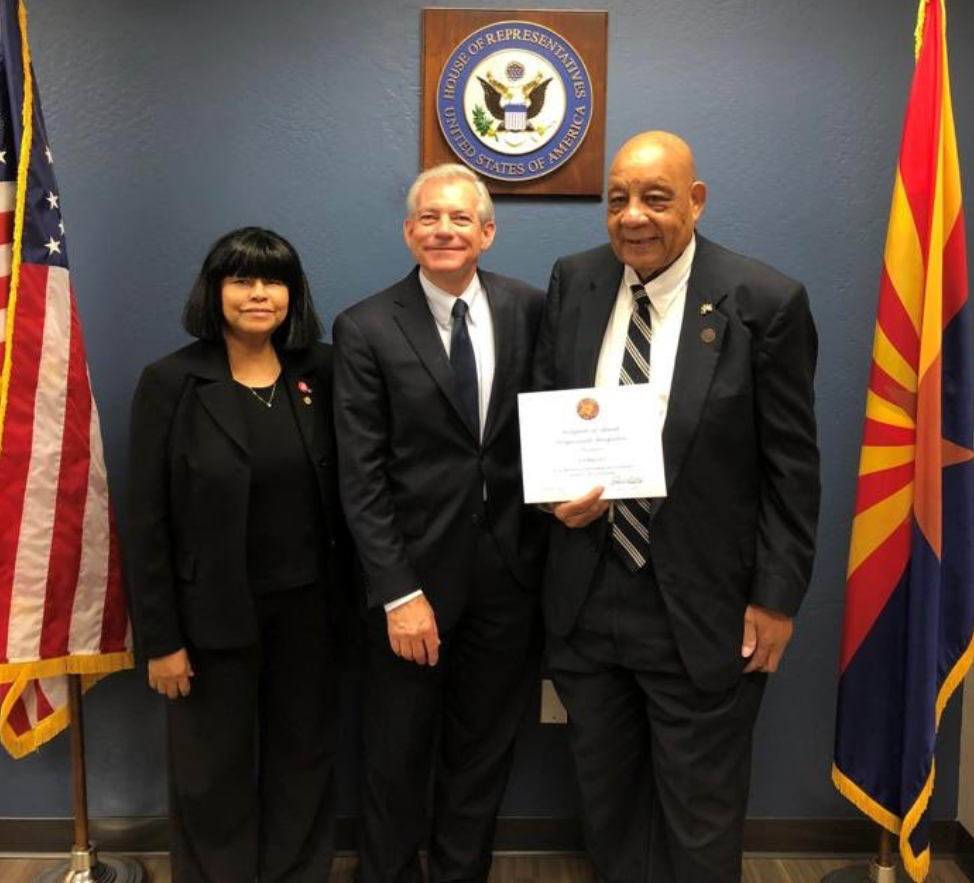 ###
David Schweikert is serving his sixth term in the United States Congress.  He holds a seat on the Ways and Means Committee, and is the current the Ranking Member on the Ways and Means Subcommittee on Social Security.  He also is the Lead House Republican on the bicameral Joint Economic Committee, Co-Chairs the Valley Fever Task force with House Minority Leader Kevin McCarthy, and is the Republican Co-Chair of the Blockchain Caucus, the Singapore Caucus and the Caucus on Access to Capital and Credit.
Back to News