Novel Coronavirus Resources and Information
A Message from Congressman Schweikert
As the novel coronavirus (COVID-19) continues to spread, I would like to make you aware of the information our office has received to share with constituents. I encourage everyone to read through the information on the
Center for Disease Control and Prevention (CDC) website
and each of the links below to follow best practices for staying healthy while we continue to monitor this public health emergency. This page will be updated as information becomes available; however, I recommend you follow my social media channels
@RepDavid
on Twitter and
@RepDavidSchweikert
on Facebook for more updates. 
Below is the latest notice for our Office Closures:
Due to rising health concerns over COVID-19, our Scottsdale and Washington, D.C. Offices are currently teleworking and available to assist constituents through phone calls and email. 
We are encouraging constituents to submit casework requests online or call our office at (480) 946-2411 to leave a voicemail with your name and telephone number so we can get back to you. 
Helpful Resources for Arizona Businesses Affected by COVID-19
Helpful Resources from the IRS
Helpful Resources from the Department of Labor
To

sell medical supplies

or equipment to the federal government, please email specifics to covidsupplies@fema.dhs.gov.
If you have

medical supplies or equipment to donate

, please provide details on what you are offering.
If you are a private company that wants to

produce a product related

to the COVID response – email nbeoc@max.gov.

If you are a hospital and other companies in need of medical supplies, contact your state Department of Public Health and/or Emergency Management

For

non-medical

supplies, services or equipment, if you are interested in doing business with FEMA, visit our Industry Liaison Program.
Helpful Resources from Our Public Health Officials
Helpful Resources from the Social Security Administration
Helpful Resources from the State Department Regarding Travel
Prevention
Avoid touching your eyes, nose, and mouth.

Cover your cough or sneeze with a tissue, then throw the tissue in the trash.

Clean and disinfect frequently touched objects and surfaces using a regular household cleaning spray or wipes.

Wash your hands often with soap and water for at least 20 seconds. If soap and water are not readily available, use an alcohol-based hand sanitizer with at least 60% alcohol.

Vaccinations - Stay up to date on vaccinations, including the influenza vaccine.

Avoid close contact with people who are sick. Maintain at least six feet of distance from anyone exhibiting obvious symptoms.

Stay home when you are sick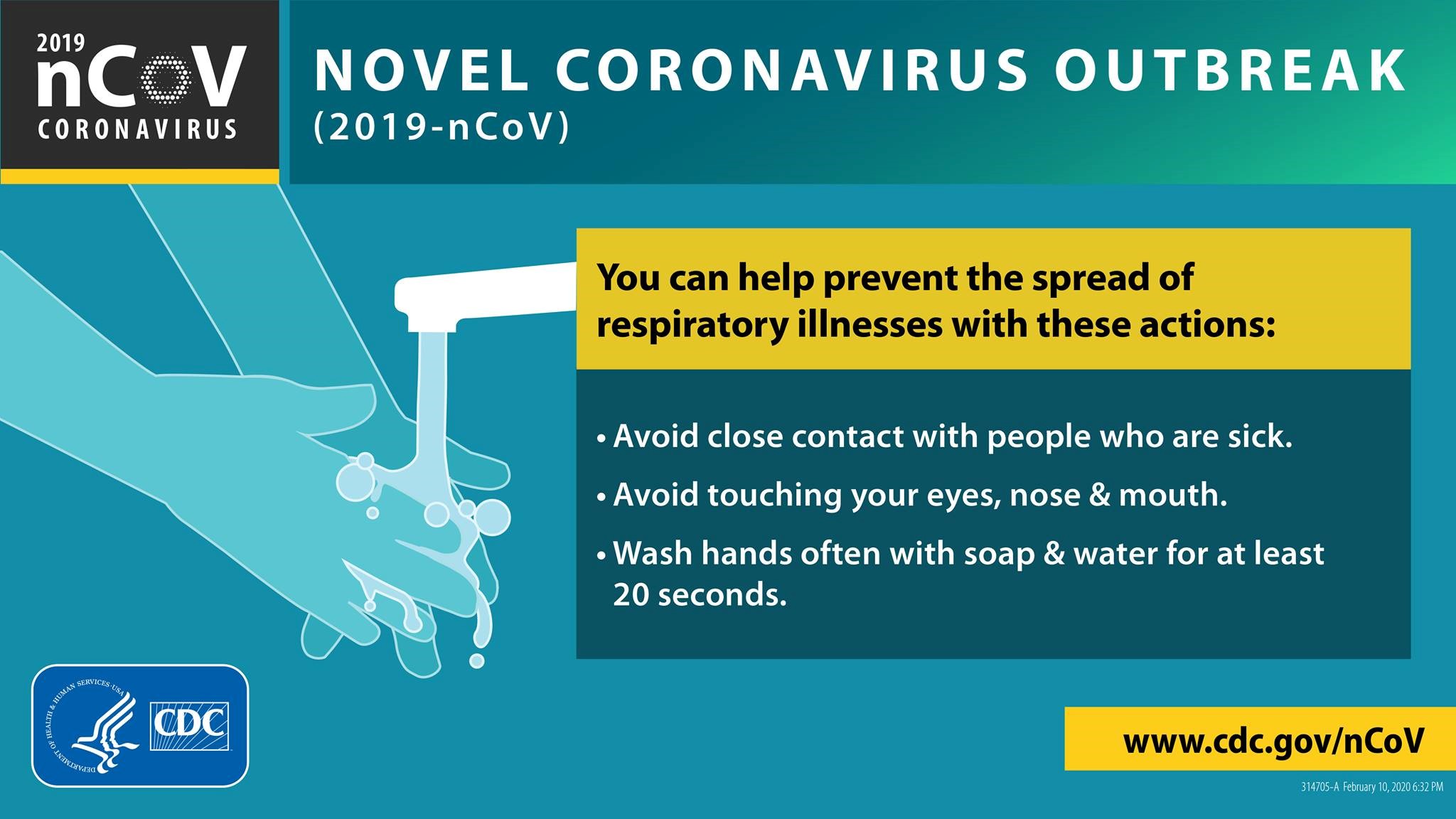 Face Masks 
CDC does not recommend that people who are well wear a face mask to protect themselves from respiratory diseases, including COVID-19. 

Face masks should be used by people who show symptoms of COVID-19 to help prevent the spread of the disease to others. 
Preparedness 
Travel
CDC provides recommendations on postponing or canceling travel. A list of destinations with travel notices is available here.  
Warning Level 3: CDC recommends travelers avoid all nonessential travel to destinations with level 3 travel notices because of the risk of getting COVID-19.
Alert Level 2: Because COVID-19 can be more serious in older adults and those with chronic medical conditions, people in these groups should talk to a healthcare provider and consider postponing travel to destinations with level 2 travel notices.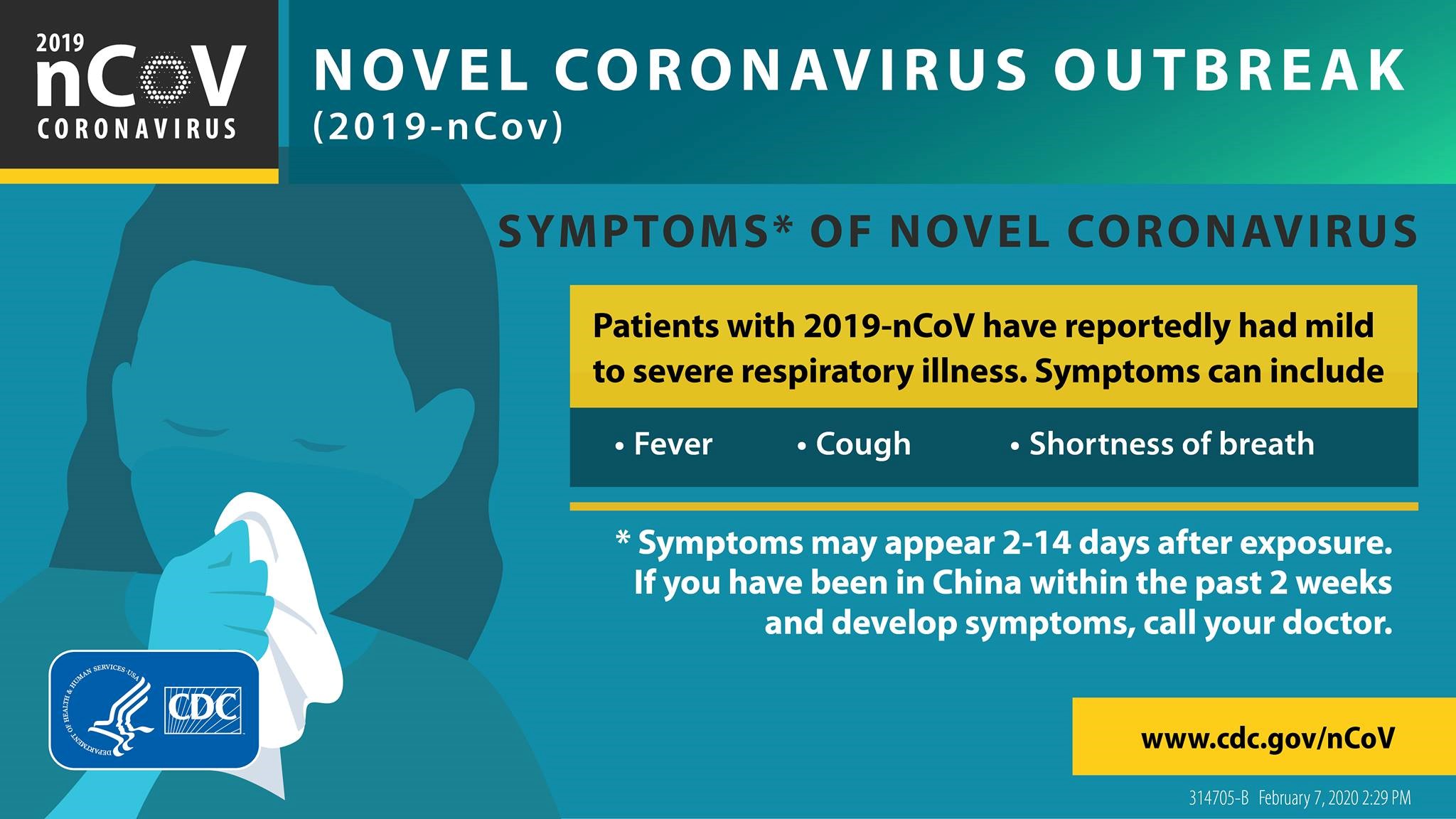 Testing
What is Congress doing?
Congress has passed critical legislation to provide federal funding to combat the virus.  I voted in favor of all three emergency response packages. The first spending package will support our state and local health officials, provide essential research and development for a vaccine, and  financial assistance for our local businesses. We are also in constant communication with the FDA and private sector to expedite the availability of testing.  Arizona will receive close to $12 million in funding for COVID-19 testing and treatment. 
Included in the spending package is a provision from my bill with Congressman Mike Thompson in the CONNECT for Health Act to provide the U.S. Department of Health and Human Services the authority to ensure health care services are available through telehealth during a disaster or emergency.
The second spending package passed by the House helped to fund free testing for COVID-19, refundable tax credits for small businesses to help them pay for the wages for employees infected with COVID-19, food security, and support paid leave policies for those infected. There are still ongoing conversations for additional economic stimulus packages in Congress.
The third spending deal reached will protect Arizona's workers, businesses, and economy. The stimulus package will provide immediate assistance to individuals out of work, resources for small businesses who had to close their door to help protect the health of our community, increased funding for our health care workers on the front lines, and provisions to help stimulate our economy.
I 
hosted local health officials for a Coronavirus roundtable. The group shared plans for how Arizona is working to prevent the spread of COVID-19 from every angle and the information services being provided to the Arizona community to stay healthy. State and County websites are being updated daily with information to help Arizonans remain healthy during the coronavirus outbreak.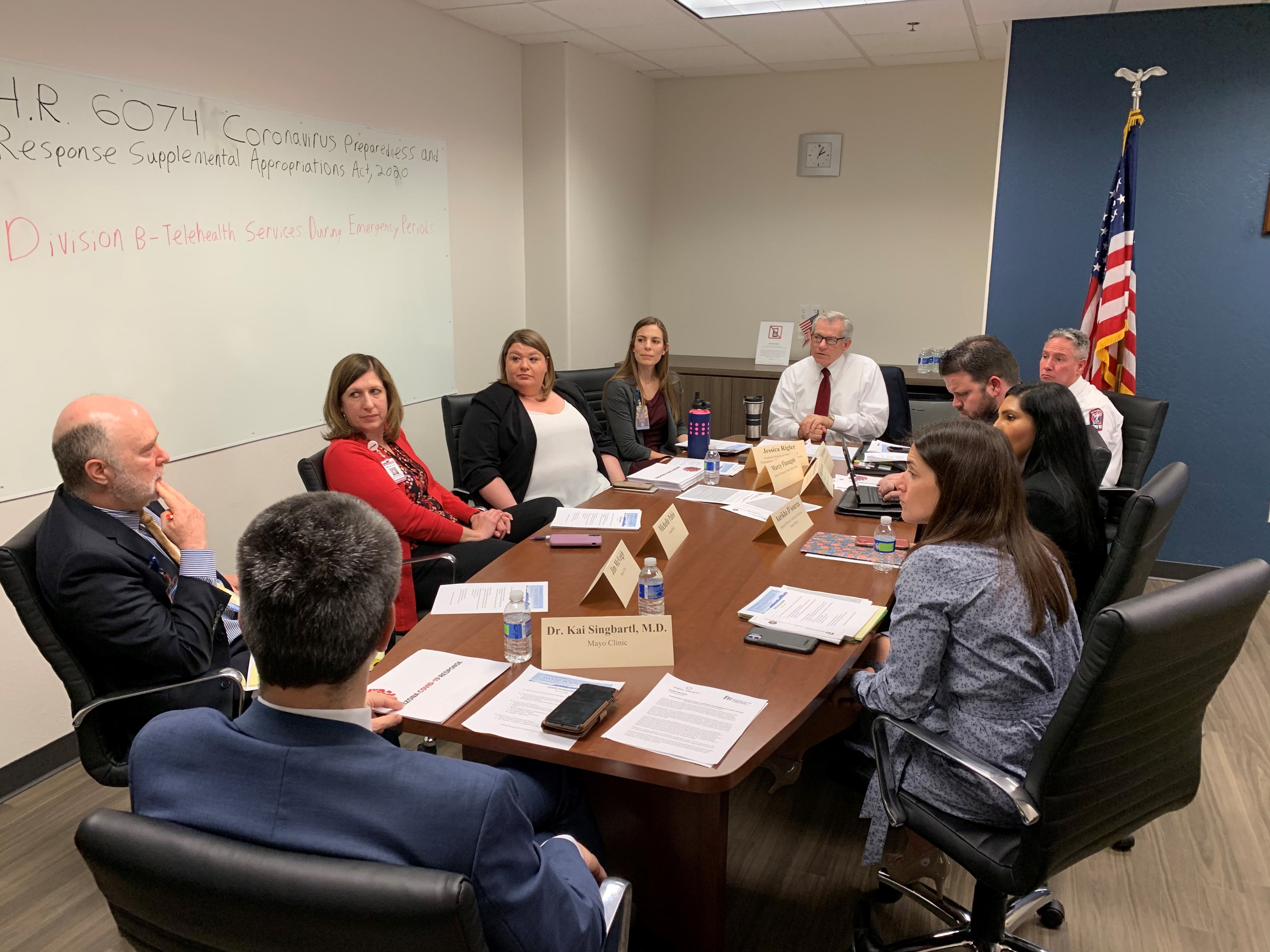 If you would like to receive weekly updates from me,
sign up for my E-Newsletter
. I will continue to update constituents on the coronavirus as information becomes available to our office.