Schweikert Tax Tips
UPDATE: The deadline for state individual income tax filing is now May 17th.
I hope you and your family are staying healthy and well. Tax season is quickly approaching. As we all begin to receive the necessary documents to file our 2020 income tax returns, I wanted to share some important updates and resources for you to be aware of this year. 
Filing and Refunds
The IRS has announced taxpayers expecting to receive a refund during this year's filing season may encounter delays. The earliest date taxpayers can file this year will be February 12, 2021. Tax filers are encouraged to file their taxes both electronically and as soon as possible, as individuals are still experiencing delays on last year's paper tax returns due to IRS's limited staffing amid the pandemic. The IRS offers a wide-range of electronic tools to assist all individuals with filing easily and on time. You can follow these quick steps to jump start your filing: 
For more information on how to easily file your taxes this year, and how to get ahead this season, click here to be directed to more steps and new resources for the 2021 tax season. 
Economic Impact Payments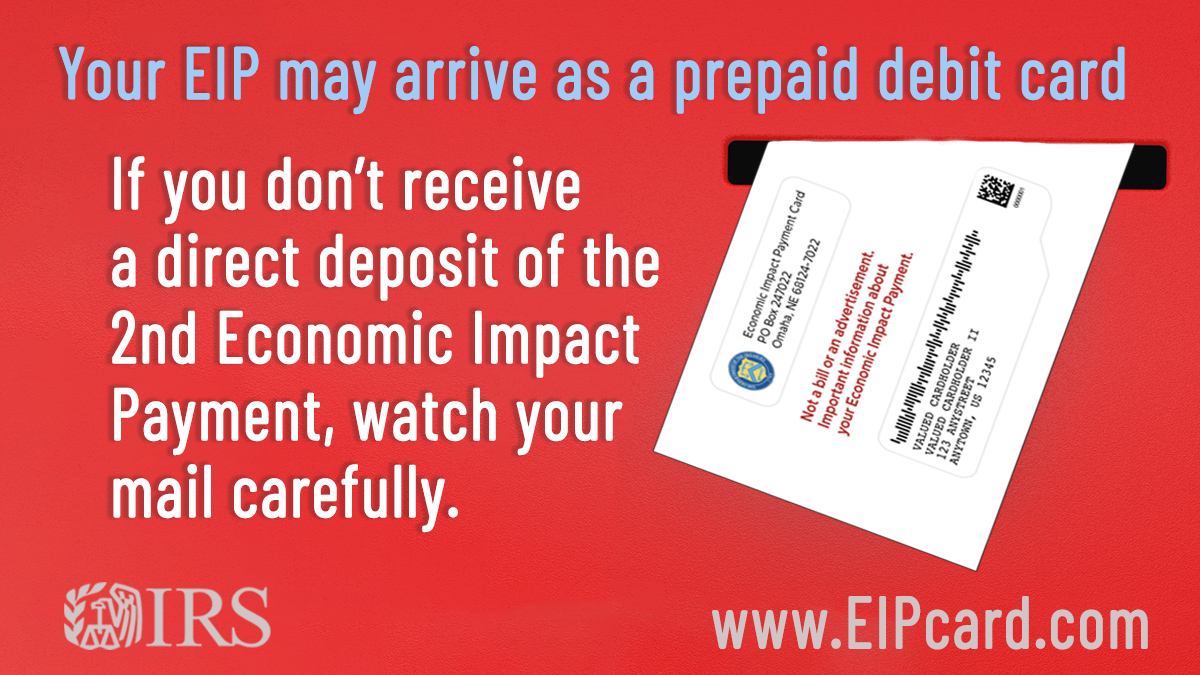 In 2020, Congress passed two pieces of legislation providing Economic Impact Payments (EIPs) to millions of Americans. EIPs were delivered via direct deposit or through the mail in a form of a check or prepaid debit card. 

The IRS has created the Recovery Rebate Credit, which can be claimed on 2020 federal tax returns by individuals who were eligible to receive an EIP in 2020 but never received the payment.

Individuals who received the full amounts of both Economic Impact Payments do not need to complete any information about the Recovery Rebate Credit on their 2020 tax returns as the full amount of the Recovery Rebate Credit was received through the Economic Impact Payments. 
The 1040 form that is used each year to file individual income taxes now includes a worksheet to claim this credit. You will need to know the amount of your EIP in order to claim the credit, which can be done through using Notices 1444 and 1444-B sent to taxpayers in the mail from the U.S. Treasury, or by creating an online Federal tax account through the IRS at IRS.gov/account. Additional information needed to complete this process can be found here.
Missing Economic Impact Payments recently authorized by the American Rescue Plan Act of 2021 will be addressed next year when filing your 2021 taxes, not your 2020 taxes.

For further questions or concerns you may have regarding your EIP, please visit the IRS Economic Impact Payment FAQ page here. 
Unemployment Insurance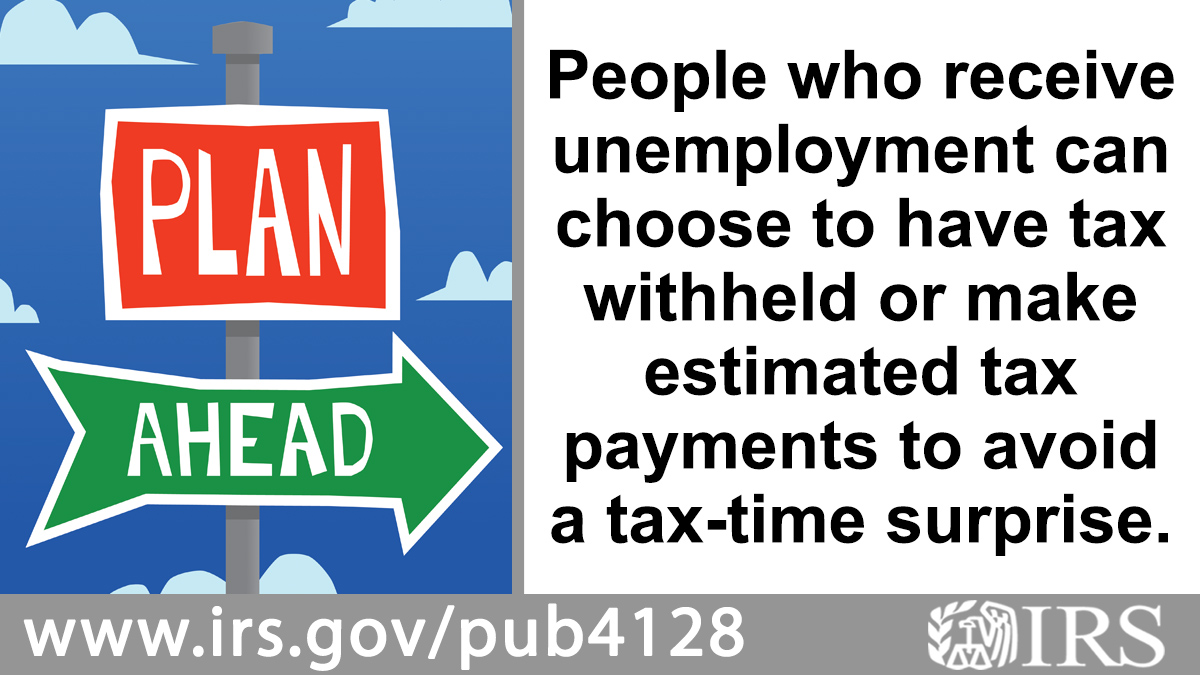 Individuals who were unable to return to work safely may have qualified for and utilized Unemployment Insurance Benefits in Arizona, including the additional Pandemic Unemployment Assistance (PUA) passed by Congress. If you received unemployment compensation in 2020, be prepared to report the amount of your compensation to the IRS on your 2020 federal income tax return.  

By law, unemployment benefits are taxable and must be reported on a federal income tax return for the tax year in which benefits were received. Each year in January, unemployment claimants receive Form 1099-G (Certain Government Payments). These forms are generated by the state and reported to the IRS. They show the amount of state, and any federal unemployment benefits, an individual received in the prior year. 

If you received unemployment insurance resources, you:
For more information, please visit the Unemployment Compensation link on the IRS website to correctly file any unemployment compensation benefits.
IRS Free 
File and Other Filing Resources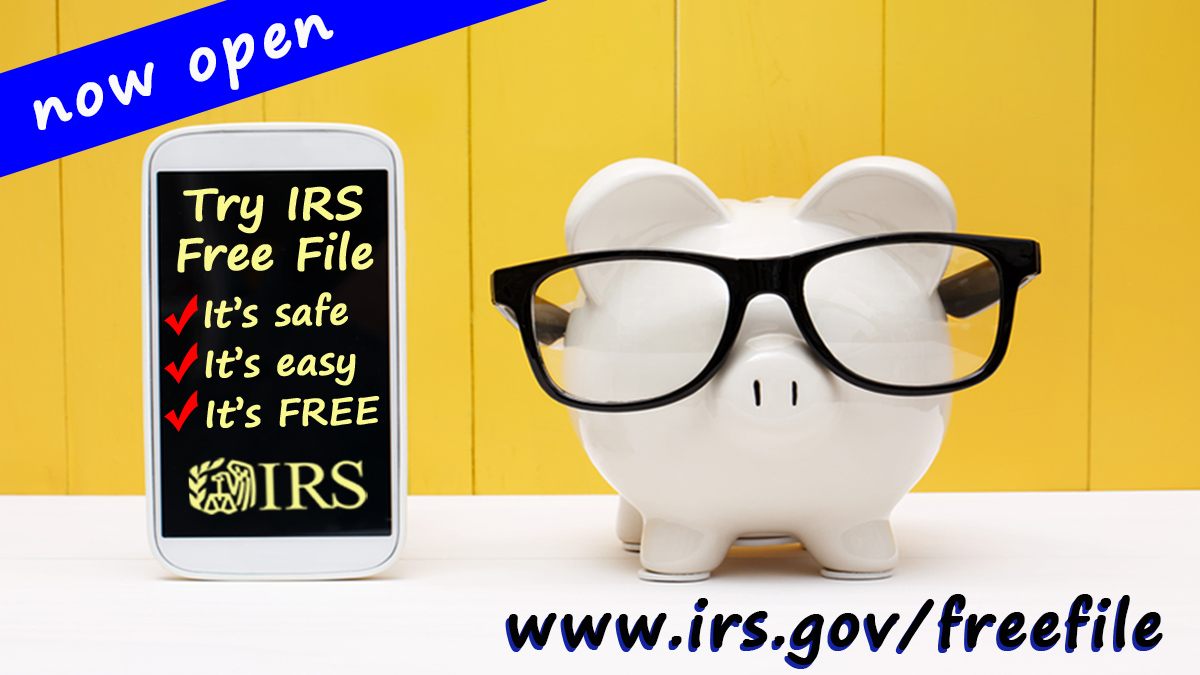 Filing your taxes can be a confusing process, but the IRS has online resources available to help taxpayers with questions and electronic filing assistance. 
Remember tax filing season begins February 12, 2021, and the IRS Free File web tool is up and running to help you get ahead of the filing season. Visit the IRS website here to be directed to free services and other helpful checklists and FAQs. 
The IRS Free File Program is available to tax filers who earned $72,000 or less in 2020. The software calculates and finds deductions, credits and exemptions for taxpayers.

Other IRS resources include:
Visit the IRS's website here for more helpful checklists and FAQs. 
Additional Tax Tips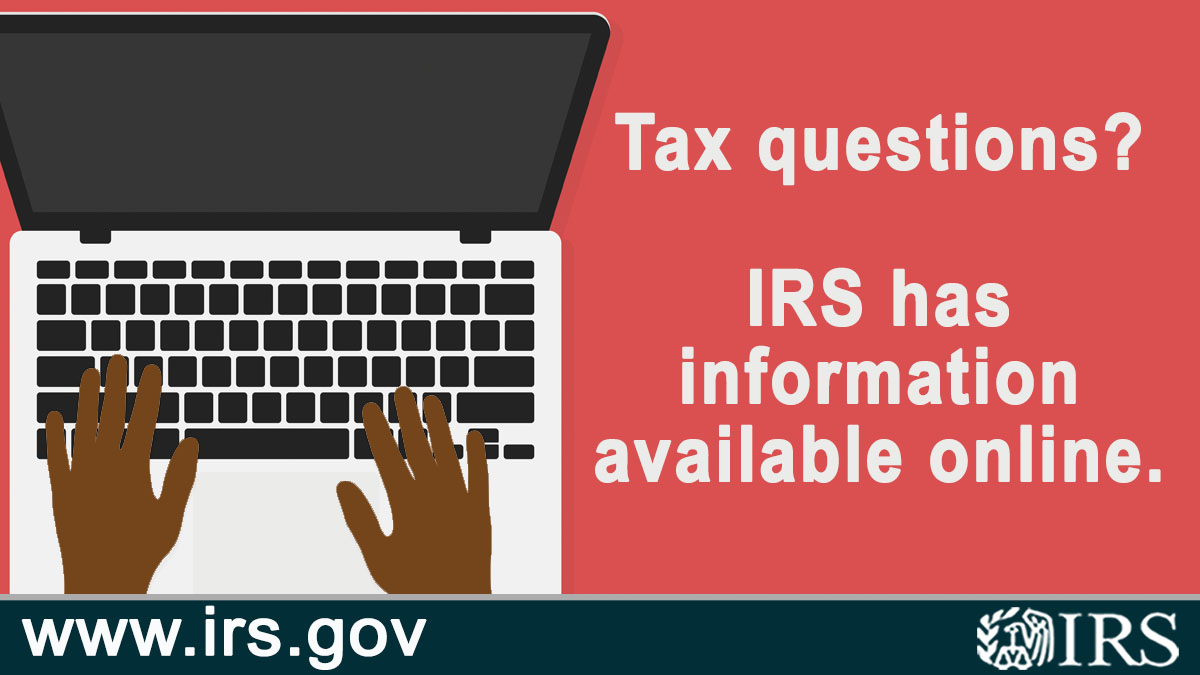 Legislation passed by Congress in 2020 authorized a number of additional changes that might affect your tax return this year. Review the following resources below as they may apply to you:
For further questions on filing your taxes this year, please check out the IRS's website, or speak with your Certified Public Accountant (CPA) for more information. 

While tax filing can be a difficult process, we are here to help direct you to resources and information available from the IRS. Thank you reading this newsletter, if our office can be of any further assistance, please don't hesitate to reach out to us. 
Stay up to date on any upcoming tax news by following #SchweikertTaxTips on Twitter!